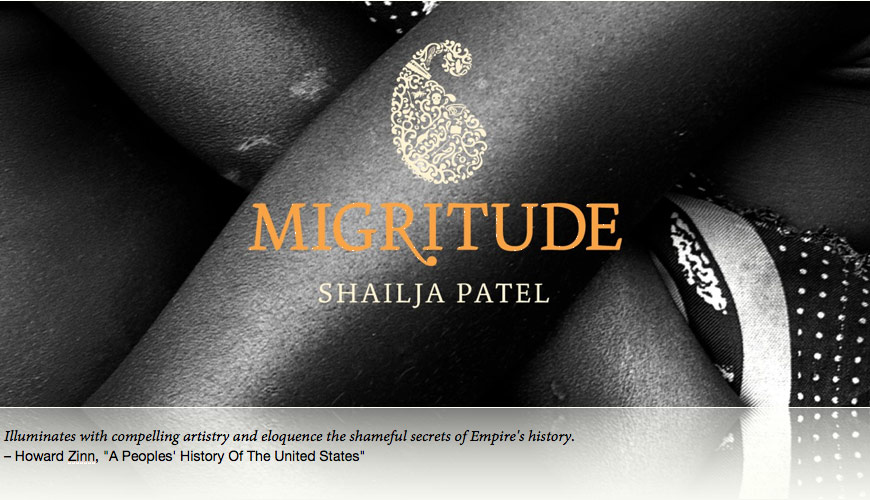 #1 on Amazon's Bestsellers in Asian Poetry!
Buy Now
MIGRITUDE is the US debut of internationally acclaimed poet, playwright and activist Shailja Patel. Part memoir, part political history, part performance tour-de-force. MIGRITUDE weaves together family history, reportage, and monologues of violence, colonization, and love, to create an achingly beautiful portrait of women's lives and migrant journeys undertaken in the boot print of Empire.
SHAILJA PATEL was born and raised in Kenya, has lived in London and San Francisco, and now divides her time between Nairobi and Berkeley. Trained as a political economist, accountant and yoga teacher, she honed her poetic skills in performances that have received standing ovations on three continents. She has been described by the Gulf Times as "the poetic equivalent of Arundhati Roy" and by CNN as "the face of globalization as a people-centered phenomenon of migration and exchange". Patel has appeared on the BBC World Service, NPR and Al-Jazeera. Her work has been translated into twelve languages. She is a recipient of a Sundance Theatre Fellowship, an African Guest Writer Fellowship from the Nordic Africa Institute, the Fanny-Ann Eddy Poetry Award from IRN-Africa, the Voices of Our Nations Poetry Award, a Lambda Slam Championship, and the Outwrite Poetry Prize.
Praise for MIGRITUDE
A vibrant, gendered, wordsmith's voice, speaking Africa, Asia, the metropole, history, the present - the world. Shailja Patel is that rare thing - an activist poet in prose and verse.
– Gayatri Chakravorty Spivak, Avalon Professor in the Humanities, Columbia University
A work of unwavering moral conscience, a battle cry for justice, expressed through a poetic talent that deserves a global audience.
- Dennis Brutus
Now Booking US Readings: West Coast - Fall / Winter 2010; East Coast - Spring 2011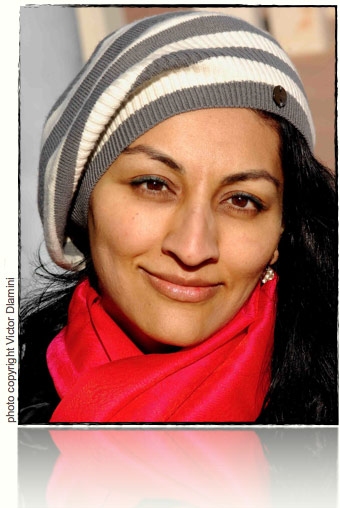 To hear about MIGRITUDE readings and performances:
To join Shailja's mailing list, send an email to: Shailja-subscribe@yahoogroups.com
Twitter: shailjapatel #migritude
Facebook
Contact Shailja: shailjapatel@gmail.com


MIGRITUDE by Shailja Patel
Publisher: Kaya Press (October 31, 2010)
Distributor: DAP Paperback: 140 pages
ISBN-10: 1885030053
ISBN-13: 978-1885030054

For speaking engagements, contact
The Lecture Bureau
Katya Min
Telephone: 510-452-9117
Toll Free: 888-834-6359


The website Shailja.com is under development
photo copyright Victor Dlamini